My Brother's Green Egg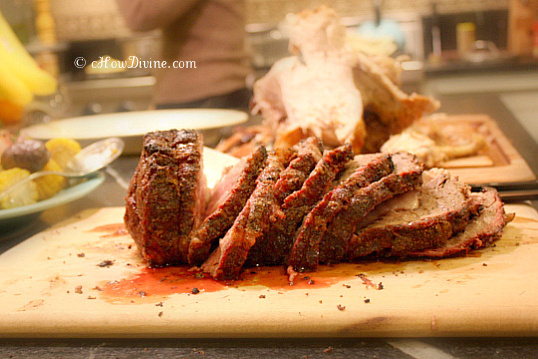 I wouldn't be doing it justice if I called the Big Green Egg a grill. You can roast, bake, smoke, steam, boil, and, of course, grill just about everything on/in it. It really is a remarkable cooking device. And my brother has become a master at the Big Green Egg since the last time I saw him.
I'm not much of a meat eater. But thanks to the Big Green Egg, I was almost converted. While we were in Missouri, my brother smoked baby back ribs, grilled rib eye, roasted vegetables, and cooked prime rib roast. Everything he cooked (wow, that sounds foreign – my brother cooking :-)) was tasty, but the prime rib was melt-in-your-mouth delicious. He had to tend to it for hours, but the effort was completely worth it. Doesn't it look mouth-watering?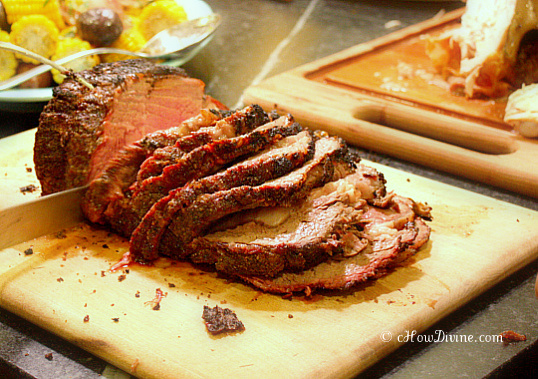 We are trying to convince him to enter the Grill Master cook-off!