Family Reunion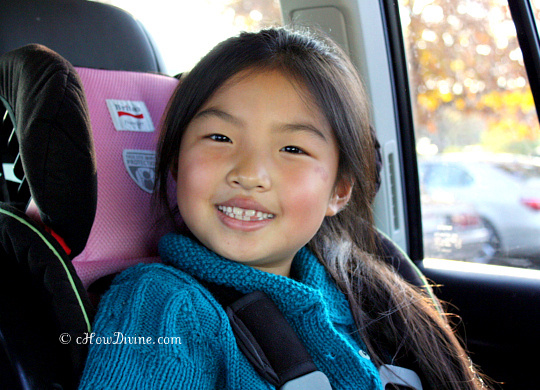 Indulge me for a second.
I think I have the cutest nieces and nephews. The cutie above was kissing everyone goodnight a few weeks ago. But she stopped when she got to me. She told me she couldn't kiss me goodnight "just yet" because she loved me the most; and I had to be the last person she kissed that night. AWWWWWWW… You can't get any sweeter or cuter than that. Right?
I just got back from a family reunion in Missouri at my brother's where I saw all of my little cuties. He and his family live on acres of tree-filled land in a beautiful (and huge – especially to a New Yorker!) house with pristine, clean air. I think my lungs are in the process of adjusting to the city air since returning home to New York.
I wish I could see my family more often, but we are lucky if we can get together once or twice a year. My nieces and nephews are growing up so fast and I wish I didn't have to miss so much of their lives. But I'm happy to see that they are smart, loving, well-adjusted, and, most importantly, happy.
Aren't they the cutest?