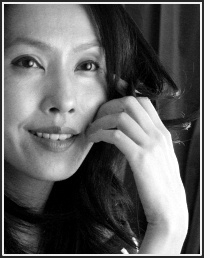 cHow Divine is all about simple, healthy, tasty recipes, with a Korean flair. We use fresh, seasonal ingredients that taste great and are easy to prepare. And you'll find an interesting mix of recipes that would satisfy any palate. You'll find the now ubiquitous "-free" recipes: gluten-free, dairy-free, meat-free. You'll find raw. But you'll also find savory meat dishes, with sauces both sublime and delectable. And for all nearly recipes, you'll find alternatives to the bane of healthy cooking – table salt and sugar – with creative alternatives that satisfy both the palate and the body.
But what cHow Divine isn't about is precious food, or taking ourselves too seriously. We love to cook, but we're not obsessed with it. On cHow Divine, you won't find many complicated, arcane recipes that require oodles of time. After all, cooking should be fun, not labor! We'll try to offer good, sound advice that makes you (hopefully) get up from your seat and say, "Hey, that actually sounds good; and I can actually do it!" And we try to do it with a touch of humor, a dash of whimsy, and the fun musings of an ardent, cooking enthusiast. So in the amount of time that the pizza delivery guy gets to your door – okay, maybe a little longer – you'll be able to whip up a healthy, tasty meal that will delight your entire family, and make you smile along the way.
All of the recipes on cHowDivine has been tested and re-tested by the author/cook/photographer (me, myself, and I). I recreate the recipes – at least once, most times twice – to ensure the outcome before posting the recipe. So please be understanding if I don't post as often as I'd like. After all, cHow Divine is a one woman operation!
The author/cook/photographer is an attorney licensed to practice in CA and NY. She also fancies herself a chemist "licensed" (via her bachelor of science in Chemistry) to practice in the kitchen.
Hello. I'm Gomo – an attorney, a wife, and a fledglingamateur cook.
I started cooking about two years ago partly because I wasn't feeling so hot. I know. You hear this all of the time. But I'm totally serious. Years of poor eating habits with little to no exercise left me feeling tired ALL of the time. How bad were my eating habits? Looking back, I can only describe it as a salty, greasy extravaganza. You see, my weakness had always been fried or fatty foods. It was the "don't-put-anything-on-my-plate-unless-it's-marbled-with-fat" kind of weakness. And that weakness came with a very generous dose of salt. But believe it or not, this wasn't the primary reason I started cooking.
I started cooking mostly because I missed home-made Korean food. I grew up on my grandmother's cooking. Lucky for me she was an AMAZING cook. She used to cook everything from scratch. Everything to perfection. I started cooking hoping to recreate her dishes. Dishes that remind me of home. My ultimate comfort food.
I fancy I can clean up my diet while sating my cravings.